Laminated glass is the perfect option where safety, practicality and stunning visuals are all required seamlessly. The process includes bonding two or more pieces of glass with a specialised adhesive, heat and air pressure settings, creating a durable and safe piece of glass.
The perfect choice for a sky light or a connecting wall - inside or outside, laminated glass can be used to accentuate hotels, homes and commercial buildings alike. The glass can be printed, fused, shaped before being laminated, which adds to the character and the beauty of what we can provide for you. The colour and design options are limitless.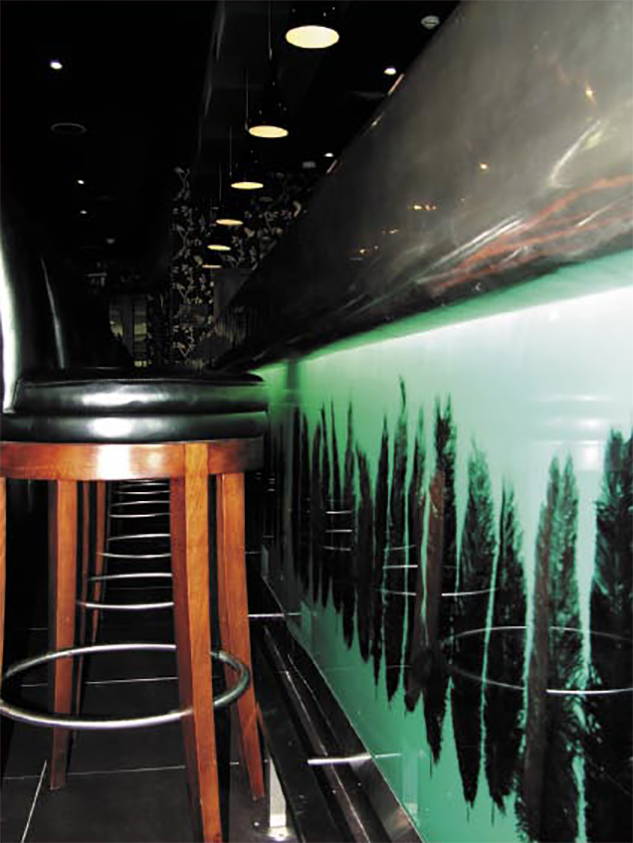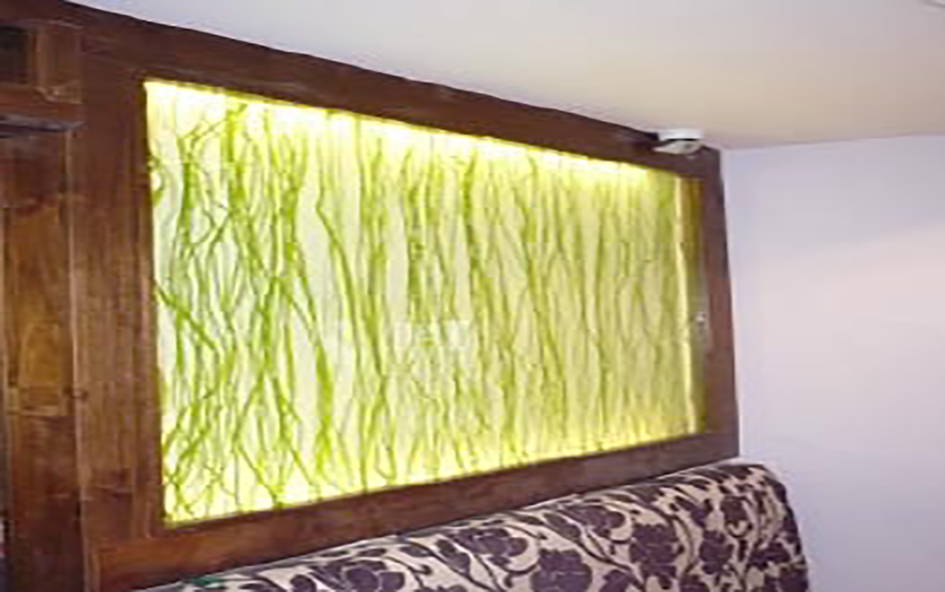 Not only will our laminated glass provide a stunning piece of artwork, a talking point of any situation due to its breath taking beauty, as can be seen through the pieces we supplied for 'The Oasis of The Sea' world renowned cruise liner. But moreover, we meet only the highest standards of security, in the event of breakage the glass is held in place by an inter-layer between the two or more layers of glass. The sound insulation quality is superb, cancelling almost all reasonable noise, while also blocking out 99% of incoming UV light.

To find out what Spires Art can do for your business, call us on 02882 246613, email us via admin@spiresart.com or contact us via our Online Contact Form.
© 2018 Spires Art Group.All rights reserved.